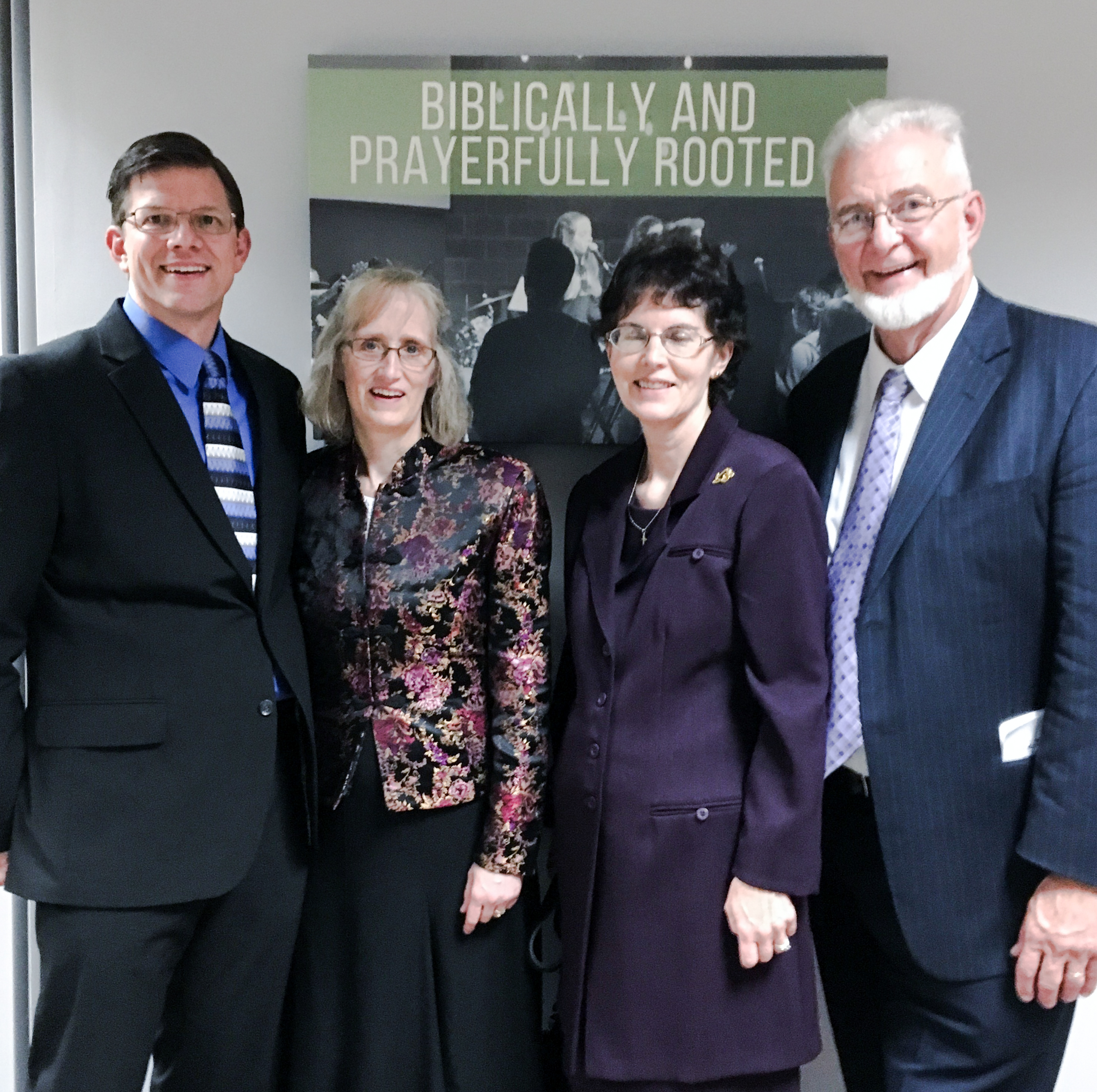 Presenting a protege for ordination
On Sunday afternoon, Oct. 7, 2018, my wife and I left right after services at Copper Hill Church and drove all afternoon to Canandaigua, New York to attend the ordination service of the Central New York district of the Wesleyan Church. I had been asked to present, which means to formally introduce, a younger man from my previous congregation who was being ordained to the Christian ministry in that service. He had asked me to be his presenter because I had served as his mentor during my last years as Pastor at Kirkville Wesleyan church. I decided to make the drive both for him and for me. At this time in my life journey, having recently turned 70 years old, it is a special joy to witness those stepping forward for whom I may have had some part in their journey. Perhaps I had a small part to play in their growth into their current positions of full time or part time Christian service. It highlights for me the goal which is to pass our faith on to others.
It was surreal as the four of us walked up the center aisle of the large auditorium in the contemporary church atmosphere, the sanctuary darkened theater style but with lights on our path in the center aisle. I found myself deeply rejoicing as my wife and I walked up behind Benjamin Mackey and his wife Kim to the front. On screen, the slideshow rolled pictures of his years of preparation. At the appropriate moment, I tried to speak clearly, "We present Benjamin Mackey, supported by his wife Kim, to be ordained in the Wesleyan church and in the church universal." I was proud to be part of this moment of sanctification and recognition for Ben. He and his wife are serving sacrificially at the small Wesleyan Church in Watertown, NY.
At the same service Rev. Dr. Eric Paashaus, who was my assistant at Kirkville and who succeeded me as pastor there by design, was also presenting his current assistant for ordination. This said to me that the process of mentoring has continued into the next generation. That proceeding was gratifying to see as well. After all, the goal of mentoring is to create a chain of Christian leadership that can continue (2 Tim. 2:2). Such a chain is the most powerful way to be sure that the message of Jesus continues to pass on to others.
An Installation Service in the same week
On Saturday, October 13, 2018, I had been asked to speak at the installation service of the new Pastor Adeline Hazzard whom I am currently mentoring at the request of the district superintendent.    This is Pastor Adeline's first pastorate.  Along with two other neighboring pastors who were also participating we prayed for Pastor Adeline and encouraged the congregation  in their ministry.   The program was well planned.  It contained a powerful skit by Emmaus youth,  a section where members of the congregation and the pastor's family brought her symbolic gifts,  the message which I brought and a time of prayer at the altar rail for God's anointing upon Pastor Adeline's ministry there.   It was the most special installation service I remember.    I felt blessed to be asked to speak and to lead the prayer time.  My wife and I stayed for the beautiful reception held in the adjoining fellowship hall.