Finding a great source
A few years back, after a vacation in the Adirondack Mountains of upper New York state, we decided to head toward Vermont passing just north of Lake George on Rt. 74. As we were viewing the scenery along Eagle Lake, I nearly screeched to a halt in the road and put the car in reverse. We had just passed a shoreline property that was completely covered in daylilies. After wandering the property ogling the many varieties, I purchased four and received one for free at Jim's Daylilies. I piled the newly purchased plants on top of all the tenting equipment and on we went. I returned this year to Jim's for more great daylilies. This time I was prepared with a tarp to put under them as well. Five more returned with me. JoAnne picked some and I picked some. My goal was to add colors and forms that I did not have in my garden already. Another good goal is to add length to the season, but I was not working on that this time. The first two pictures are daylilies from our first trip to Jim's and the second two pictures are from this year's purchases.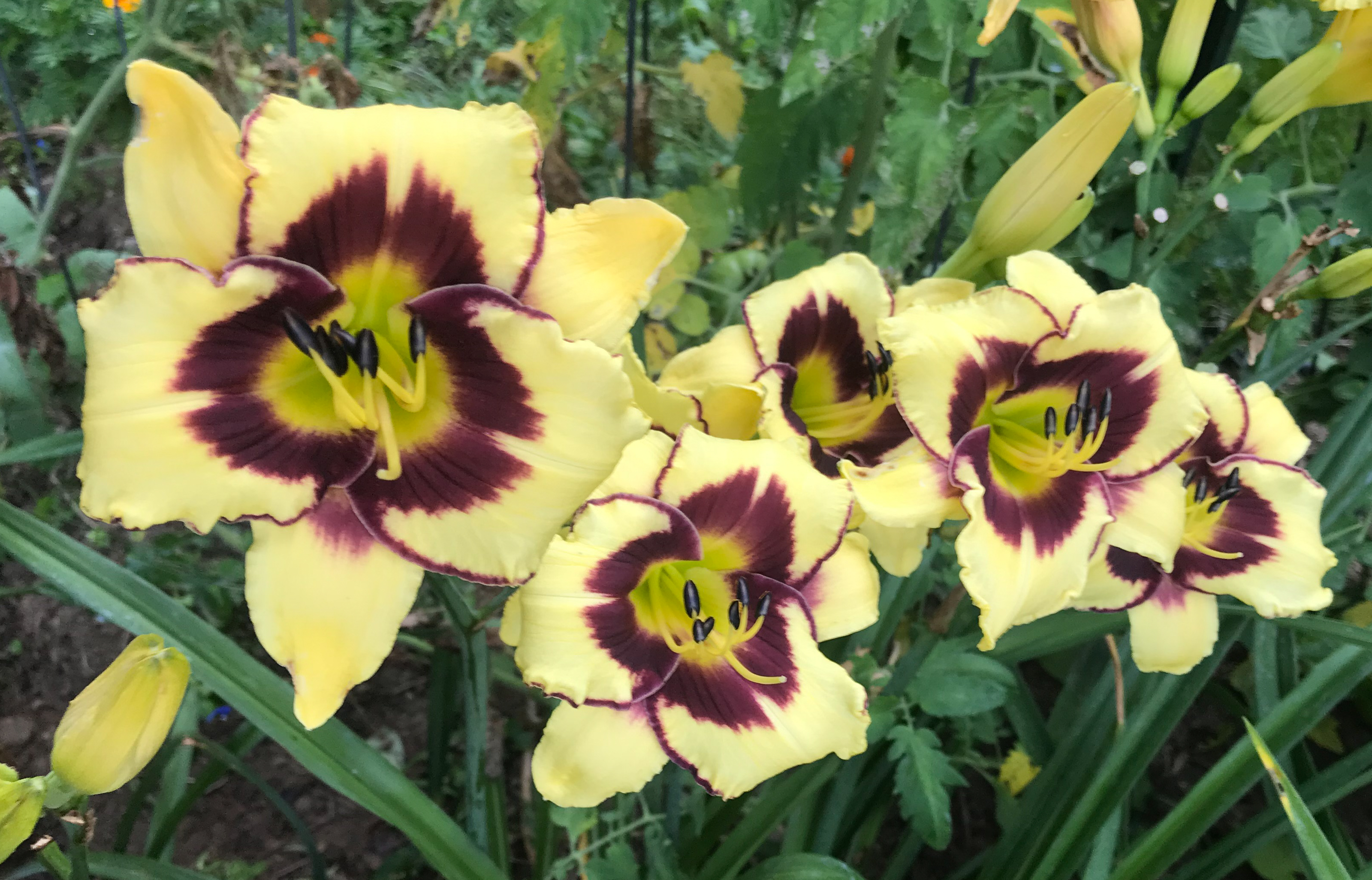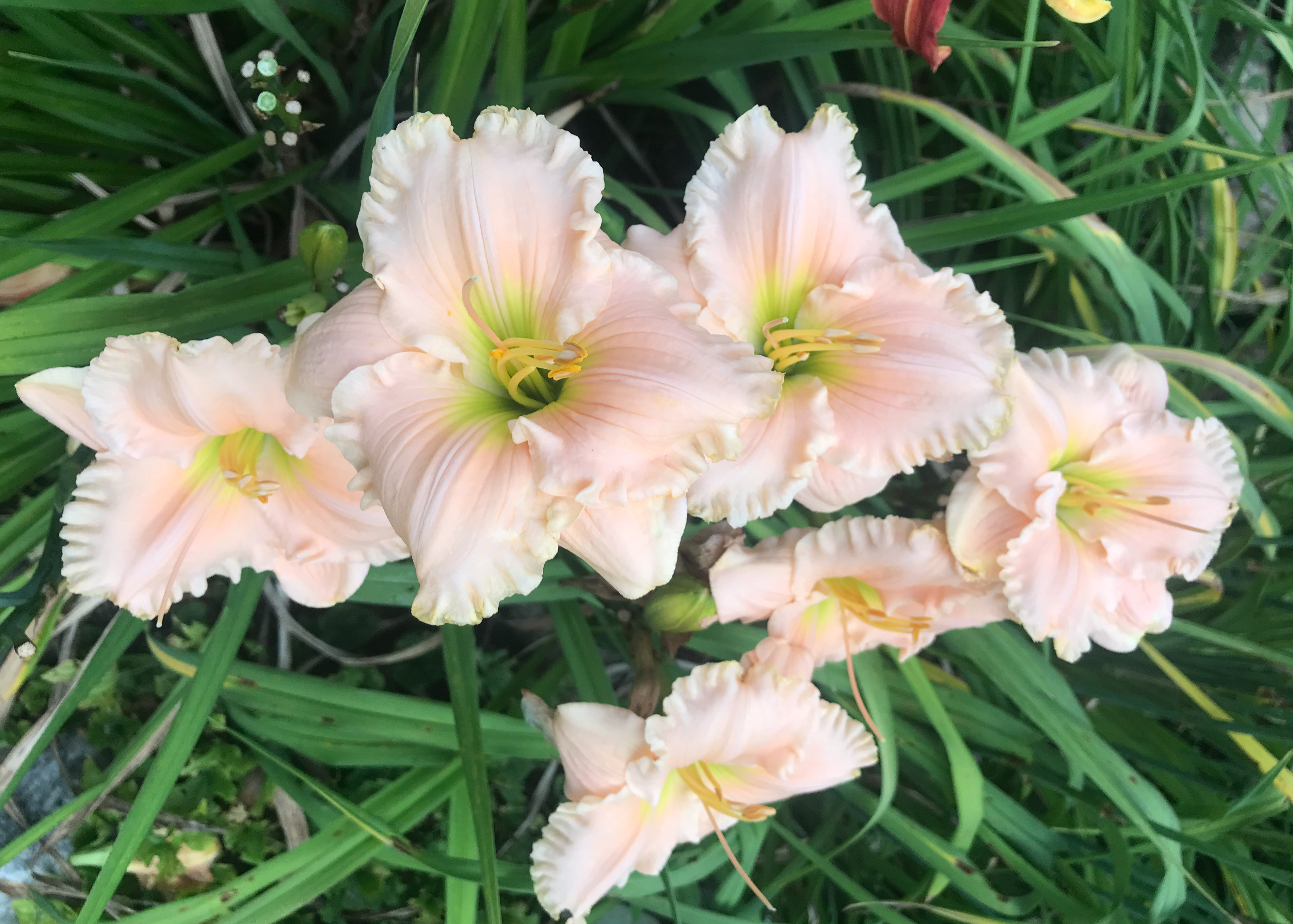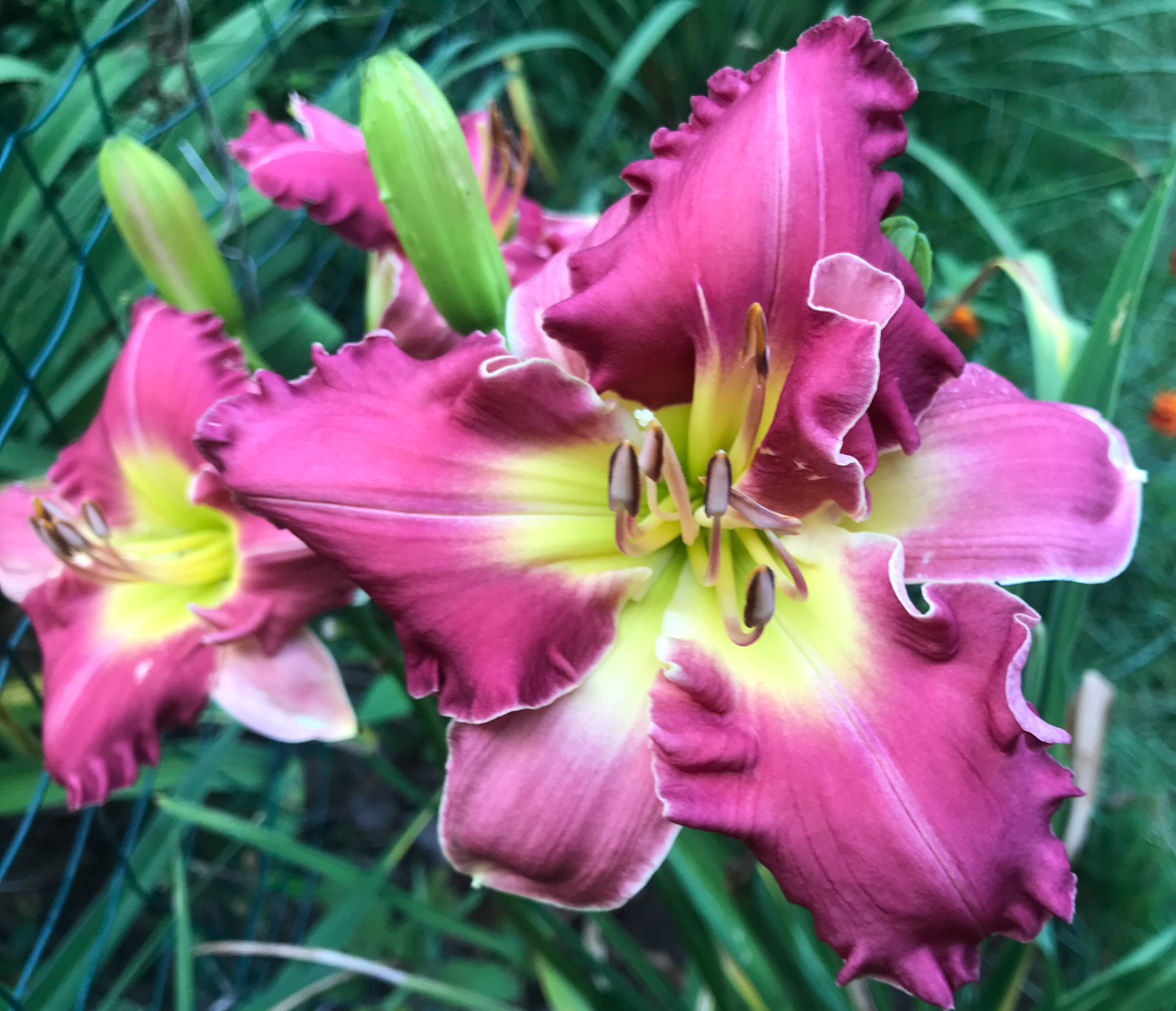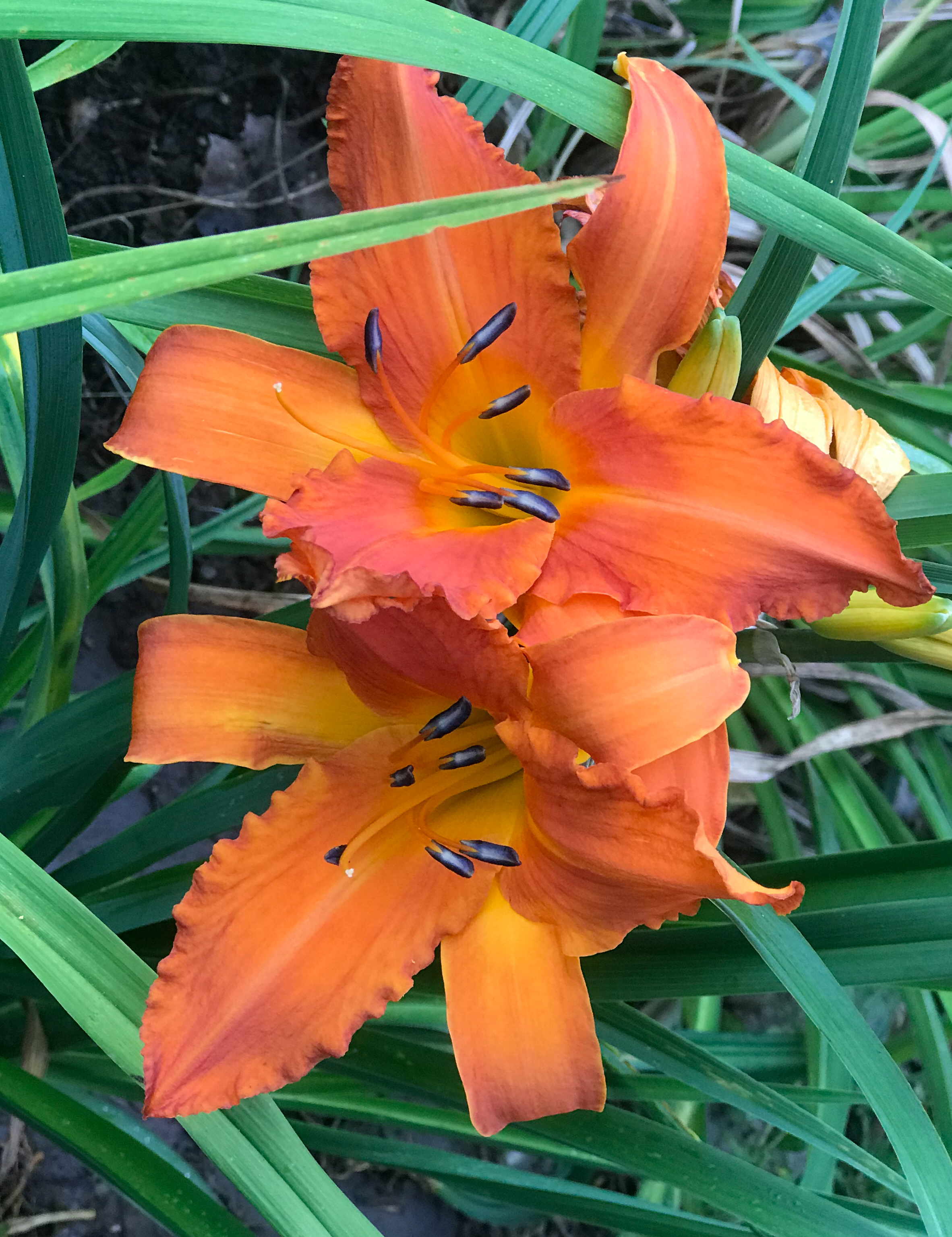 A good supplier you can visit is a big help
Every daylily lover like me needs a good supplier or two as a source for their collection. I have ordered some great daylilies online or from catalogs, but I love going to a daylily garden and buying what I see. The daylilies are so much fresher and healthier than what one gets mail-order. Suppliers like this know that to be successful, buyers want to take home what they see so they dig them right then. When I lived in Kirkville, NY, my supplier was Grace Gardens. One thing I really appreciated about Grace gardens was their supply of spider daylilies. The two spider daylilies pictured are from Grace Gardens.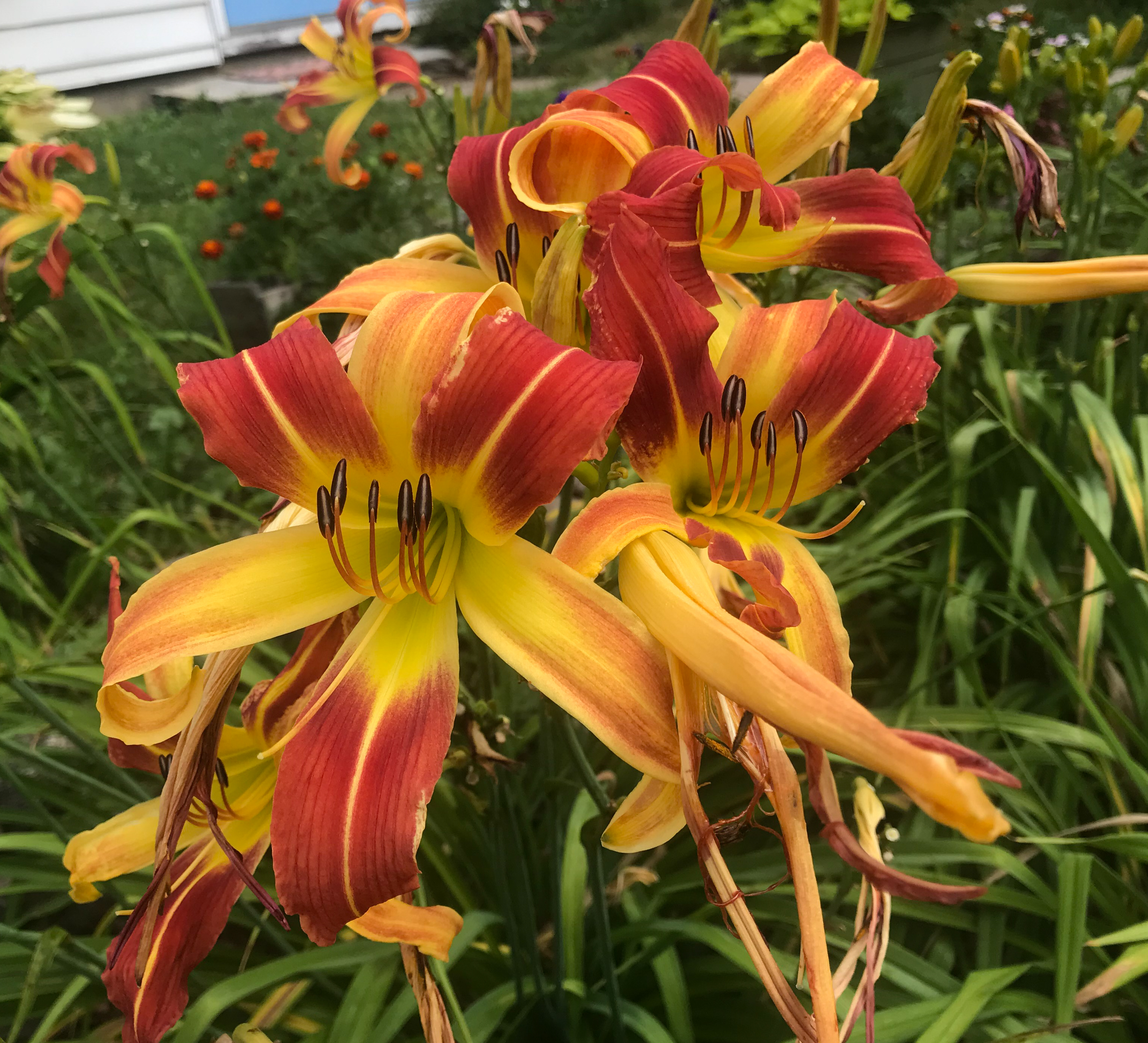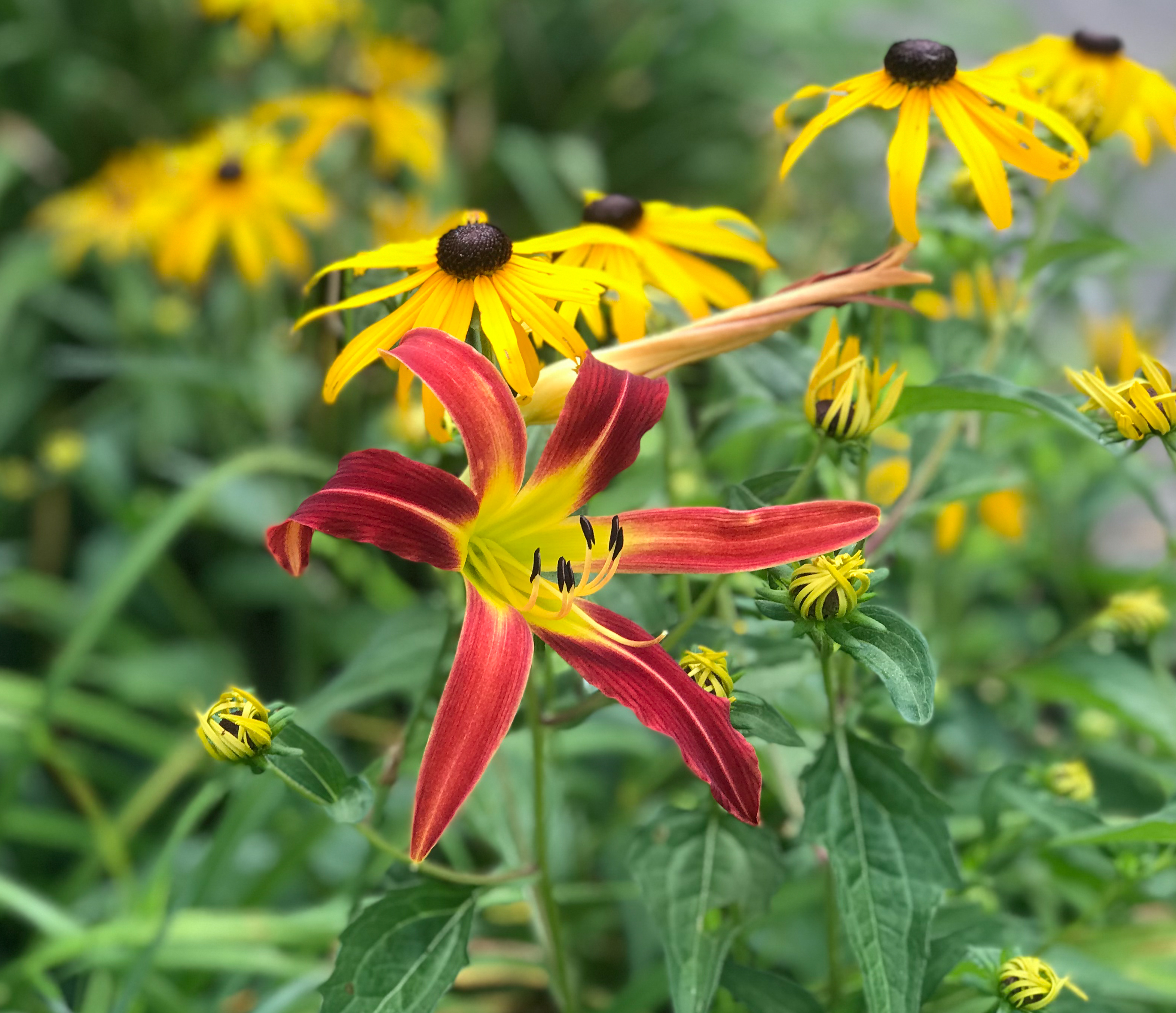 Growing from seeds
Over the last few years, I have been experimenting with something that I never had time for before. I have been collecting seedpods from my daylilies and growing some daylilies from seed. Of all the daylily blooms, very few form seedpods. I am just learning about how to help the pollinating process. But I can collect enough seedpods already to have more seeds than I am able to grow. Of the seeds collected, my germination rate is not high. Then some plants do not survive the year or so of growing in flats and small pots and being transplanted from one to another a couple times. That's okay, because I want the strong growers left. But what reward! After about three years, I have begun to see blooms on the first hybrid seed-grown plants. Most are obviously crosses between different daylilies that I have., though I have enough varieties that it is not always possible to figure out which ones. These new hybrids I have the privilege of naming. This year I named four. Well, actually, Ryan Harvey, one of JoAnne's piano students helped with the "Purple Sunset" label. What a joy to name my own.