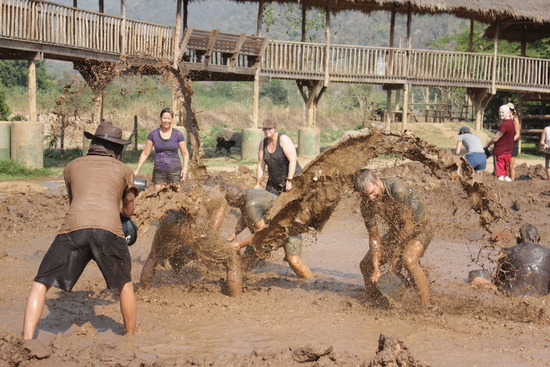 A contrast between a message on love and the political fracas
The Sunday message today was about expressing love in action.   In our small church, we sometimes have a Questions and Comments time following the message and one of the younger parishioners asked about the incongruity between the current campaign process and the golden rule.  What a great question.
Mudslinging is not new to American politics by any means. But, as news outlets have observed, this year's level of slander and dirty tricks by Republicans may be setting new low standards.
http://time.com/4230200/south-carolina-republican-primary-trump-cruz-rubio-carson-bush/
http://www.cbsnews.com/news/rubio-cruz-intensify-political-mudslinging-in-lead-up-to-s-c-primary/
I observe that now Trump has officially dragged Rubio down to his level of verbal sadism.  At this point the rhetoric has reached a plane where one does not know whether the actors are really serious or actually intending to be stand-up comedians.  One thing is certain.  What is being said is in no way loving.  Nor is it in keeping with the Golden Rule.
The Golden Rule
Speaking of the Golden Rule, I have seen it misquoted in media sources twice in the past couple weeks, and misquoted in a way that totally perverts the intentions of Jesus.    Both tragic misquotes said something like "Do unto others as they have done to you."   This completely defeats the high ethical guideline that Jesus was giving.  In fact, the Bible expressly forbids harboring that sentiment.
"Do not say, "I will do to others as they have done to me; I will pay them back for what they have done."  Proverbs 24:29 NRSV
Here is the proper reading of the Golden Rule as Jesus taught it.
"In everything, do to others what you would have them do to you." Matt 7:12 NIV 2011
That is a much higher loving challenge.
A churning question
The unspoken question in church and in many minds including mine is why the initiator of the mud, Donald Trump, is leading?    Why is he supported by many Christians when his lifestyle and language have been so far from a Christian norm?   Why are many believers either not discerning or willing to overlook so much?
An inadequate process
Many other Christians including myself are completely disgusted and disappointed with this year's political process.  It shows that media debates made for Trump style TV theater have little or nothing to do with how to determine who would make a good President.   They are not a good way to show a candidate's credentials.  The person is forced to brag about themselves.  Those who are best at bragging are not the best leaders according to Jim Collins in Good to Great.  The highest and best leaders are humble servants of others.   Among their highest characteristics are passion for their job and for the people who work with them.  They are confident and forward looking without being arrogant.   TV debates are not good at revealing those kind of leaders.    On screen, self-promoters look better.
Voters not practiced in discerning character
Another issue that is resulting in the results we are seeing is that many voters are ill-equipped to discern character.  Here are my suggestions as to some of the possible reasons for this phenomenon.
Americans increasingly get their practice in character watching from screens.  They view personal character from the illusion of character given by reality TV, movies, and music video.    In that world, brash and arrogant and attitude works and even comes to be admired because the camera never has to show the emotional and relational wreckage produced by such pride.
Character education has only recently been returning to education. It still has not made it back to most colleges. For years, schools at all levels taught only academic subjects.   Now it is being recognized that skilled people with poor character do not make good employees.  News flash—they don't make good neighbors, spouses, carpenters, policepersons, or Presidents either.
Much of the public is ignorant of Biblical values such as the Golden rule. The misquoting of it that I mentioned only underlines this fact.  Statistically, unfortunately, church attendance decreases yearly in America and that is only part of the story.  Not only does the number of people who attend church decline but the frequency of attendance by church people declines as well.   The other part is the decrease in Christian education in the church itself.   In some quarters, sermons use little Scripture.  In other parts of Christendom, graying congregations are closing Sunday Schools for lack of students.  The result is a populace with little knowledge of the Golden Rule.