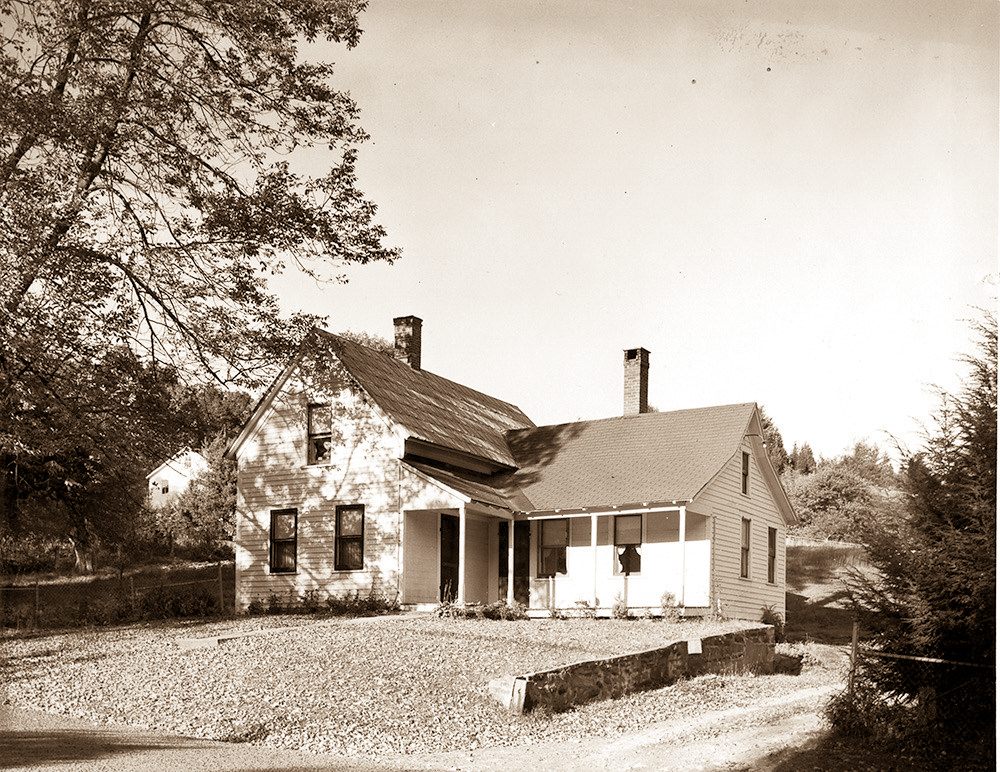 Surprise discovery
I enjoy reading the historical column in the Granby Drummer. But this last week I was in for a surprise. I was reading the article about a nineteenth century West Granby resident named Myron Graham. Beside the article was a picture of the house that Mr. Graham had lived in with a small caption reading 8 Simsbury Road. I almost missed it since the house did not look familiar, but then I said, "Wait, that's my address." Then I noticed the old wall along the drive. It is still there, as is the front walkway. (I took the bottom picture from about the same angle for comparison. )
I knew that the house we live in was not the original house on the property. I had been told that the previous house, likely the above, had a fire in the 1950's, and the current house was built at that time. I also knew that the builders had not made a new foundation when they built the current house but had built the current cape style house over a nineteenth century stone foundation that did not fit it. I also knew that there were some old hand-hewn beams remaining from the old house in some sections of the flooring, indicating that apparently the fire was stopped before it consumed everything and intact parts of the old construction were reused.
When I saw the picture in the Granby Drummer, more pieces of the puzzle of this house's history fit together. The old stone foundation under my house would fit the house in the picture perfectly!
There are other interesting comparisons. Most notable is how the forest has grown up in back of the house. The front walk has not been moved. I also noticed the beam over the window on the south side -- barn style. Was that so things could be lifted up to the second story without going up a narrow stairwell? The tree branches on the left are likely from the large ash that was just recently removed. Are the plantings on the left of the house the beginnings of the huge forsythia hedge that is there now? Looks like some spruce on the right which has been removed; and the wire fencing replaced with the current split rail. One of the old row of stone hitching posts is visible in the picture behind the fence. Some of these remain but numerous others have been removed and can be found in various places on the property. Does it look like the old drive bends left and goes behind the house? The current back ell of our house seems to me like it might have a much longer history than the 1950's.