Memories of simpler times
The other night I was with friends who were sharing memories of earlier Christmases.  Carolyn commented that she had recently found a box of homemade ornaments dating back to the early days of her marriage.   They were walnuts painted silver, filled with clay with a ribbon in the middle for hanging.   She got one out, fixed it up and put it on her tree this year for memories sake. 
I explained that at the first Christmas of our marriage, JoAnne and I did not have money for ornaments so we made all of ours to put on our rather sparse field-cut tree.  We made geometric cardboard ornaments and covered them with foil wrapping paper.  One was a cube, one was a tall 3D triangle, and the prize one was a dodecahedron.  Don't ask me how I made it.   But anyway, one by one they became shabby with use and were discarded, all but one - the dodecahedron.  Year after year I would hang it back on the tree in memory of our first Christmas.  It is still there, tucked in the back were people can't see that its paper is faded and coming loose after all these years.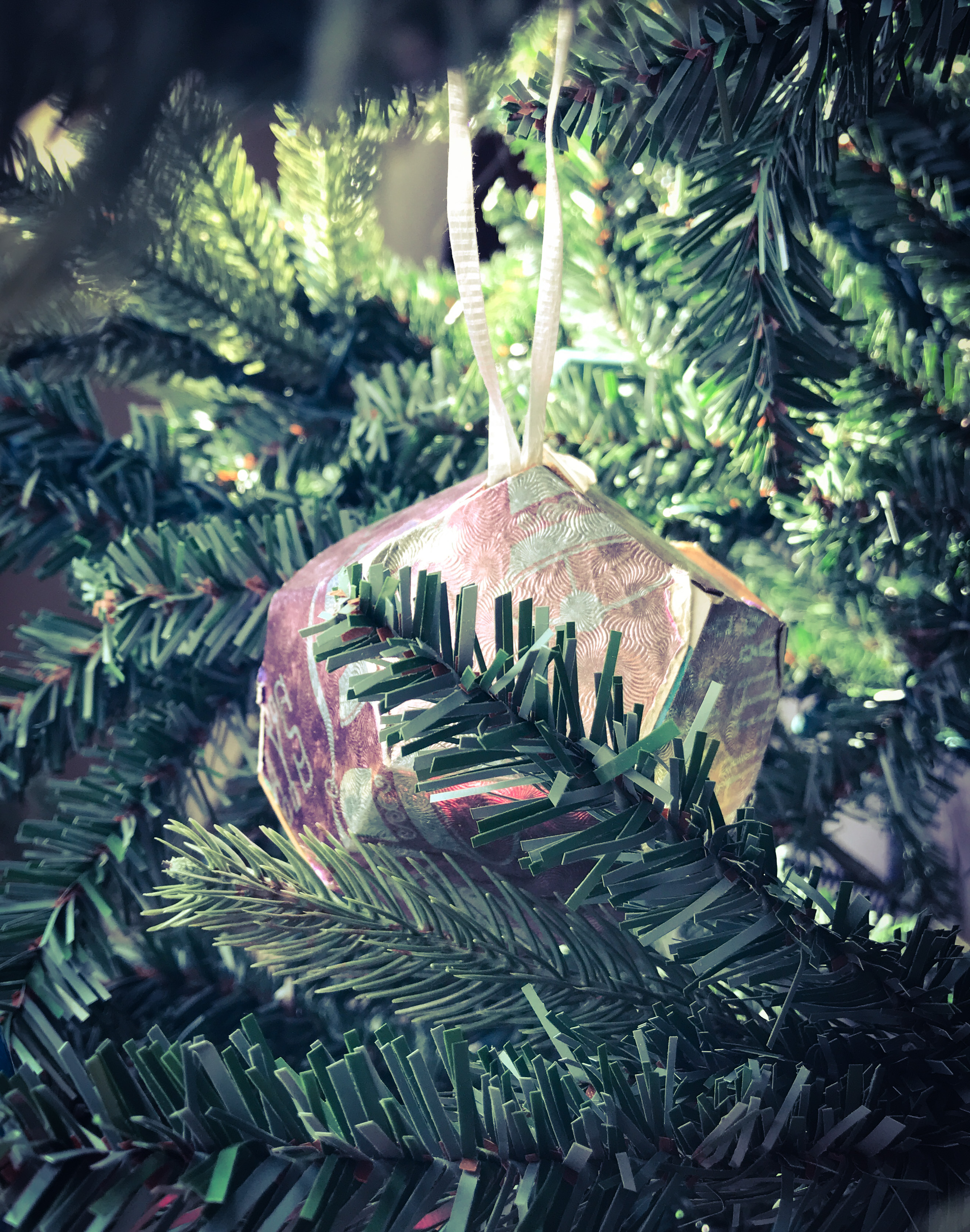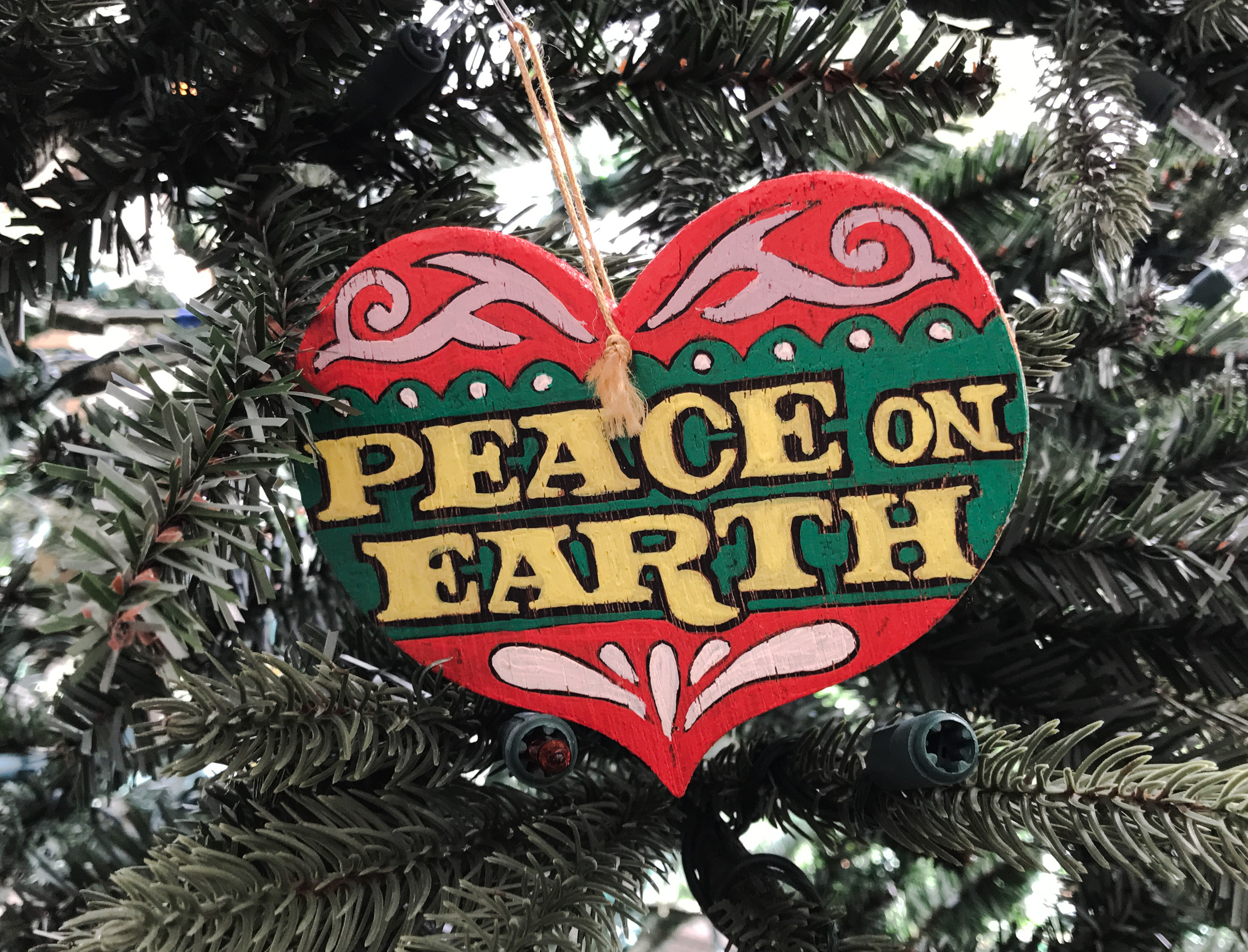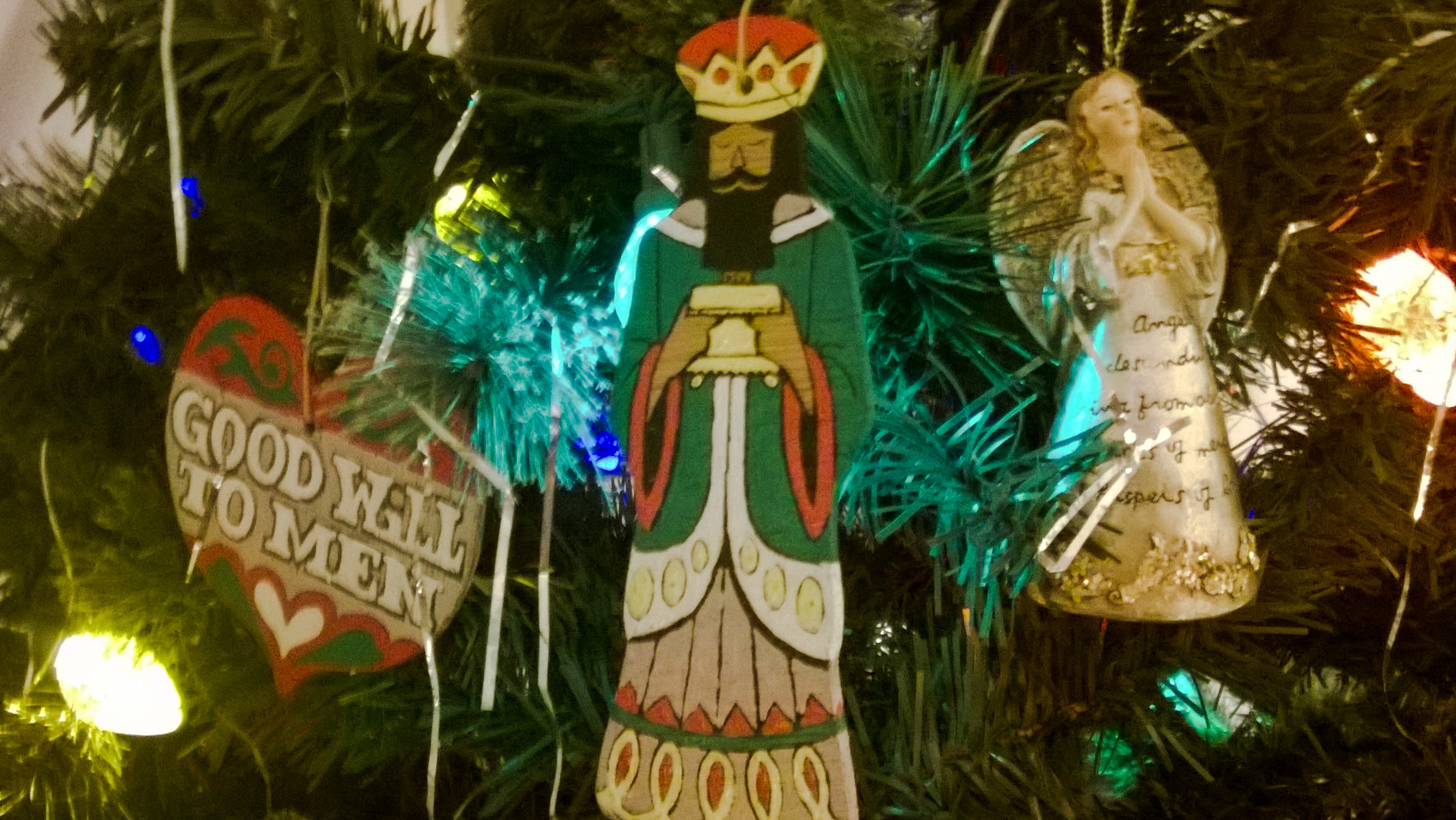 A project remembered
Another set of ornaments on our tree remind us of a fund-raising project we participated in.   I don't even remember the details.   JoAnne and I were overseas in the military at the time at a Navy base.  We were helping raise some funds by selling Christmas ornaments to other military families.   The catch was that the ornaments came as a flat unpainted wooden sheet.  The ornaments had to be carefully punched out of the sheet, the rough edges sanded off, and then painted attractively.   We purchased one of the sets that we painted and have treasured it ever since.  When we see them on our tree they remind us of a rewarding and unique chapter in our lives and the people we knew in that time frame.    
Let hobbies help with Christmas
Another way the we have home-made ornaments for our tree is because of JoAnne's needlepoint hobby.   She has always loved needlework, though she does not get to do as much of it as she would like.   These three ornaments were pieces she chose for needle point projects.   They incorporated a welcome new challenge because of the little beads involved.   But the end result was very practical; more  exquisite tree ornaments.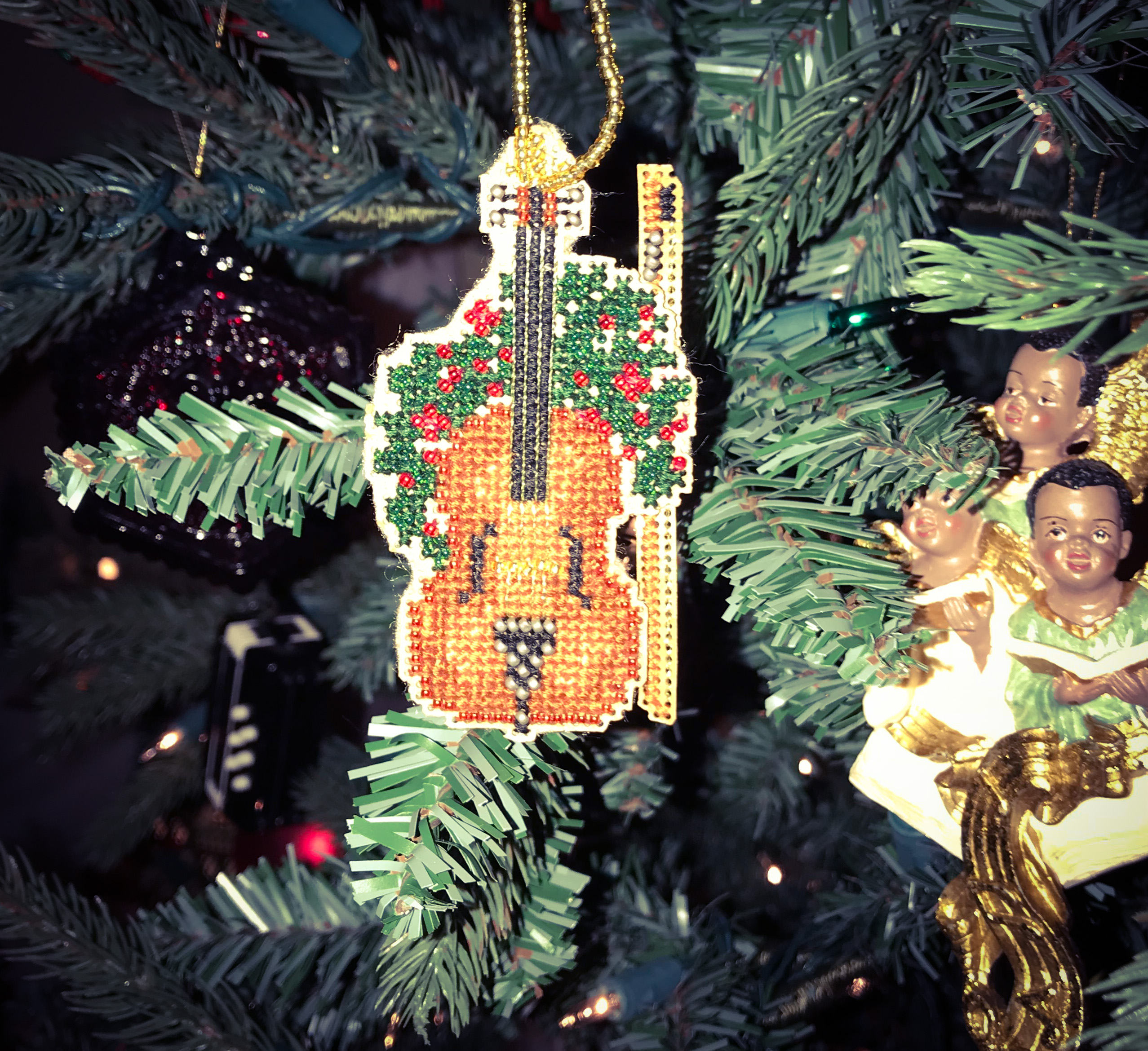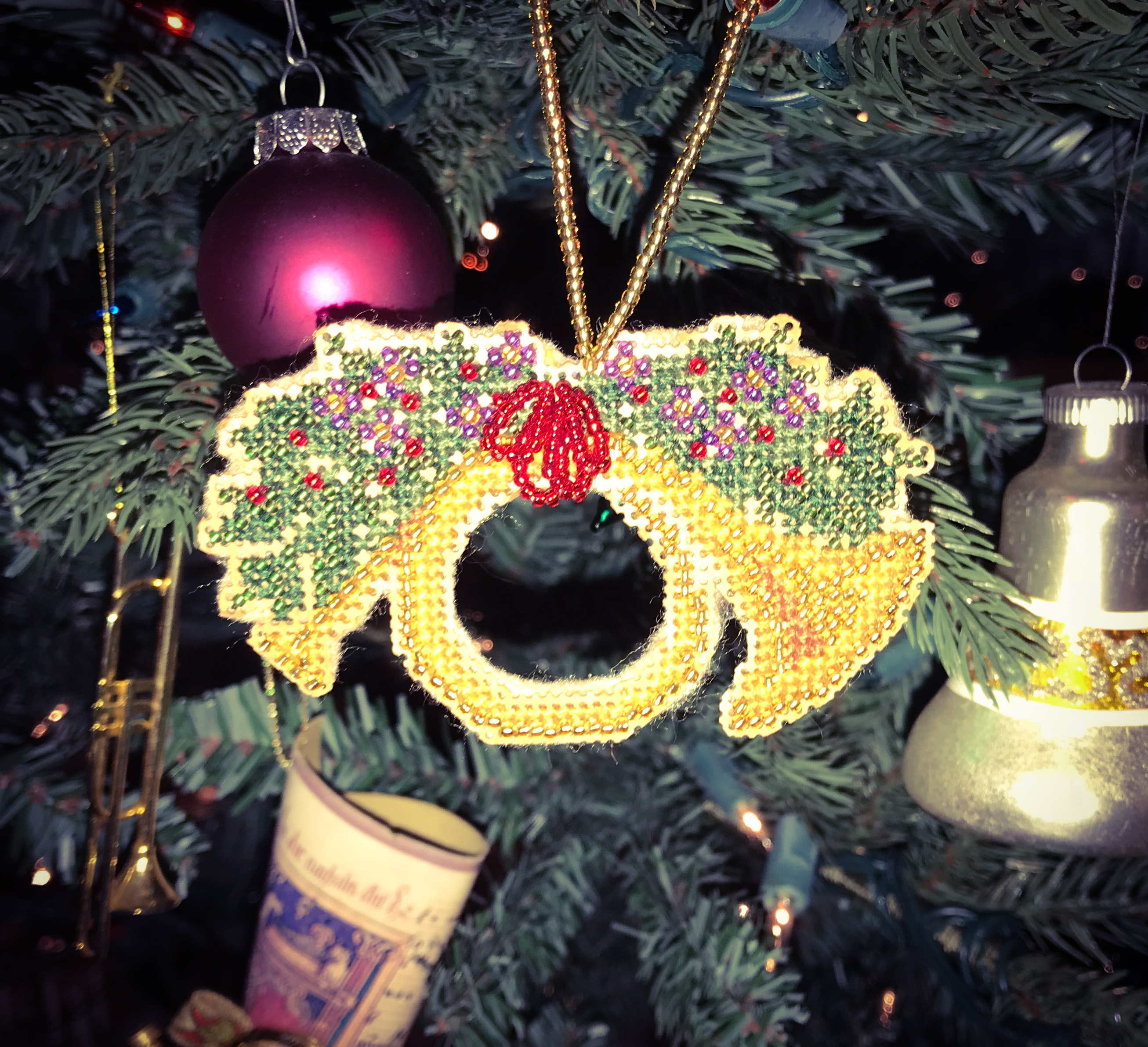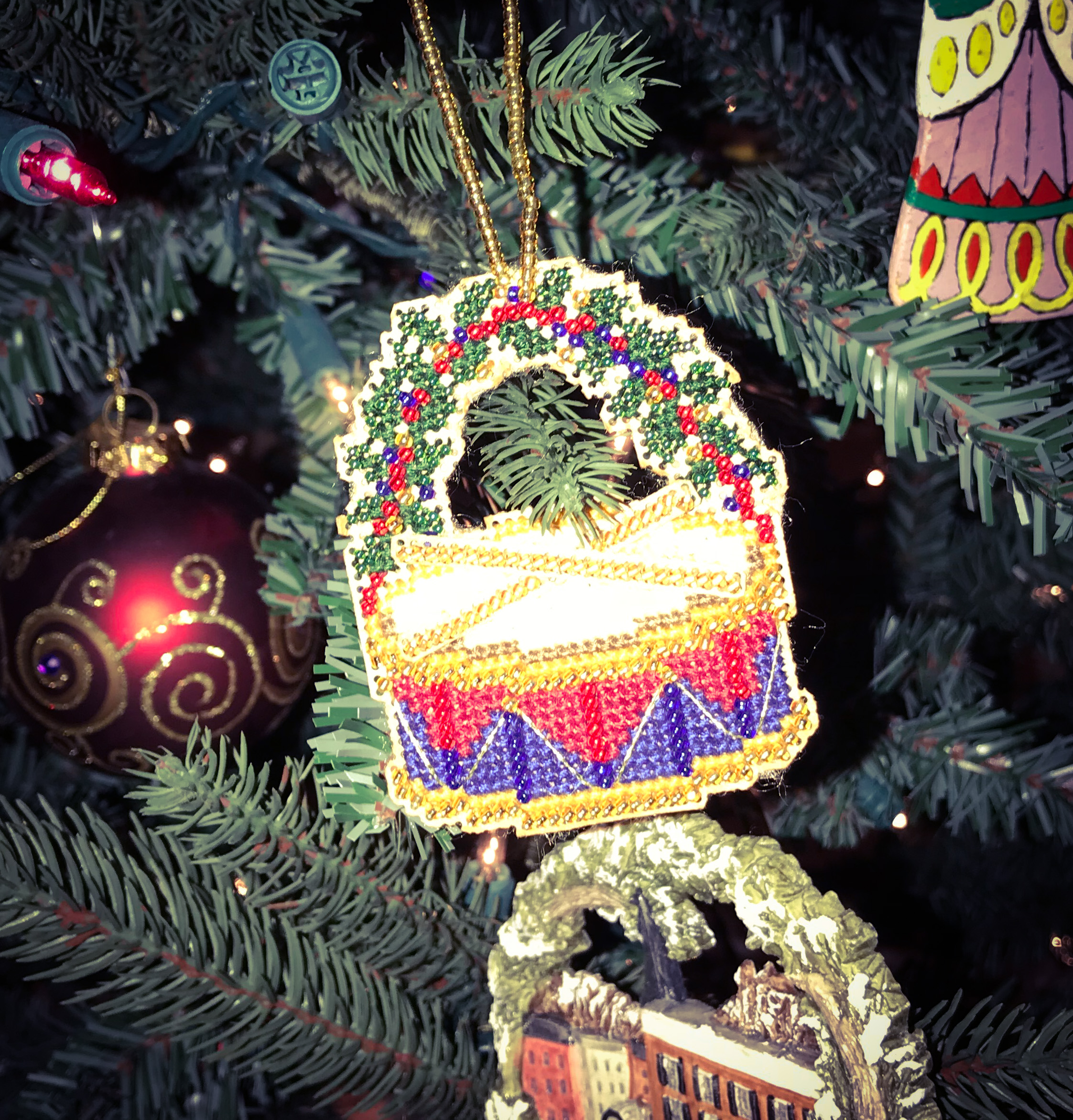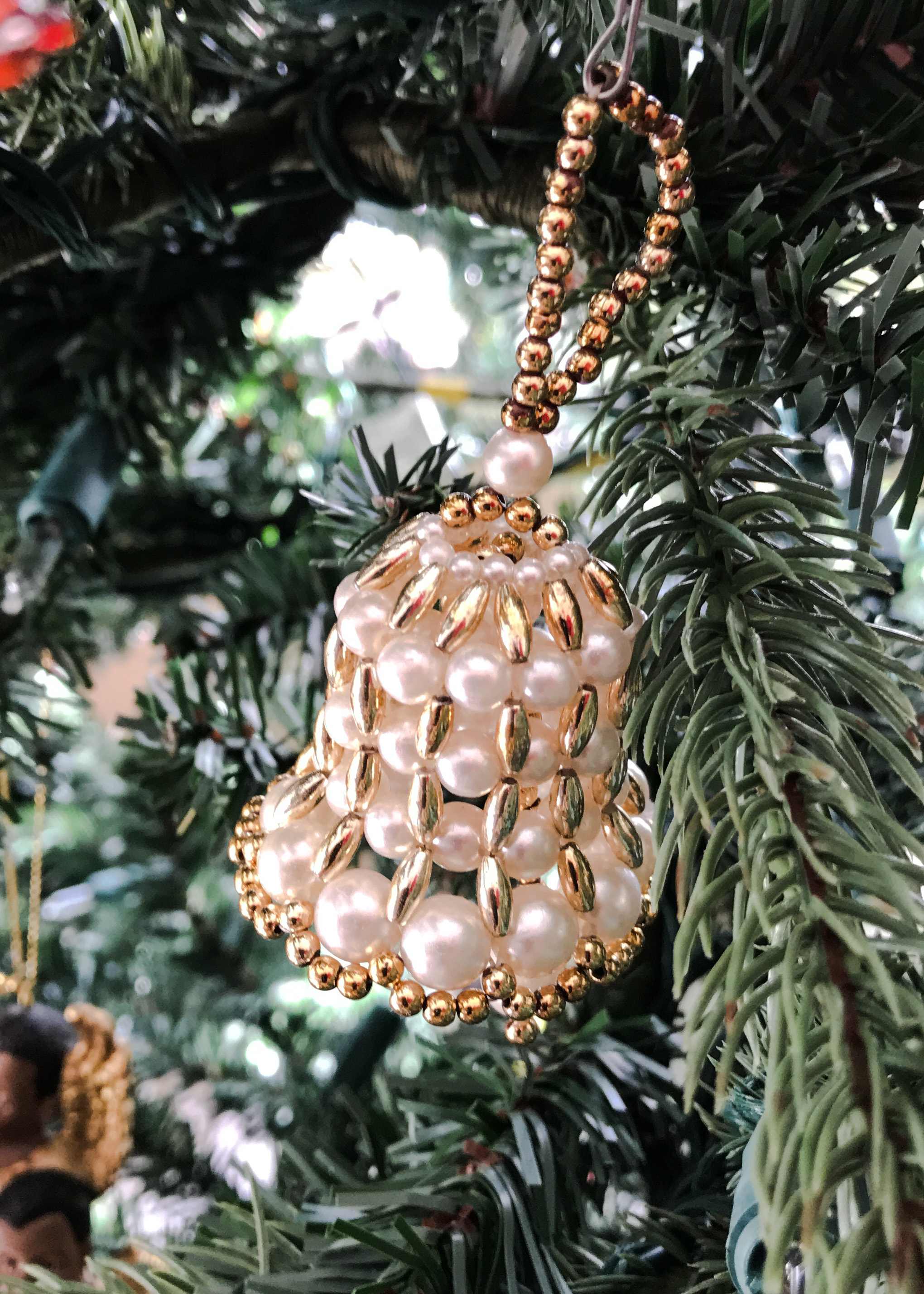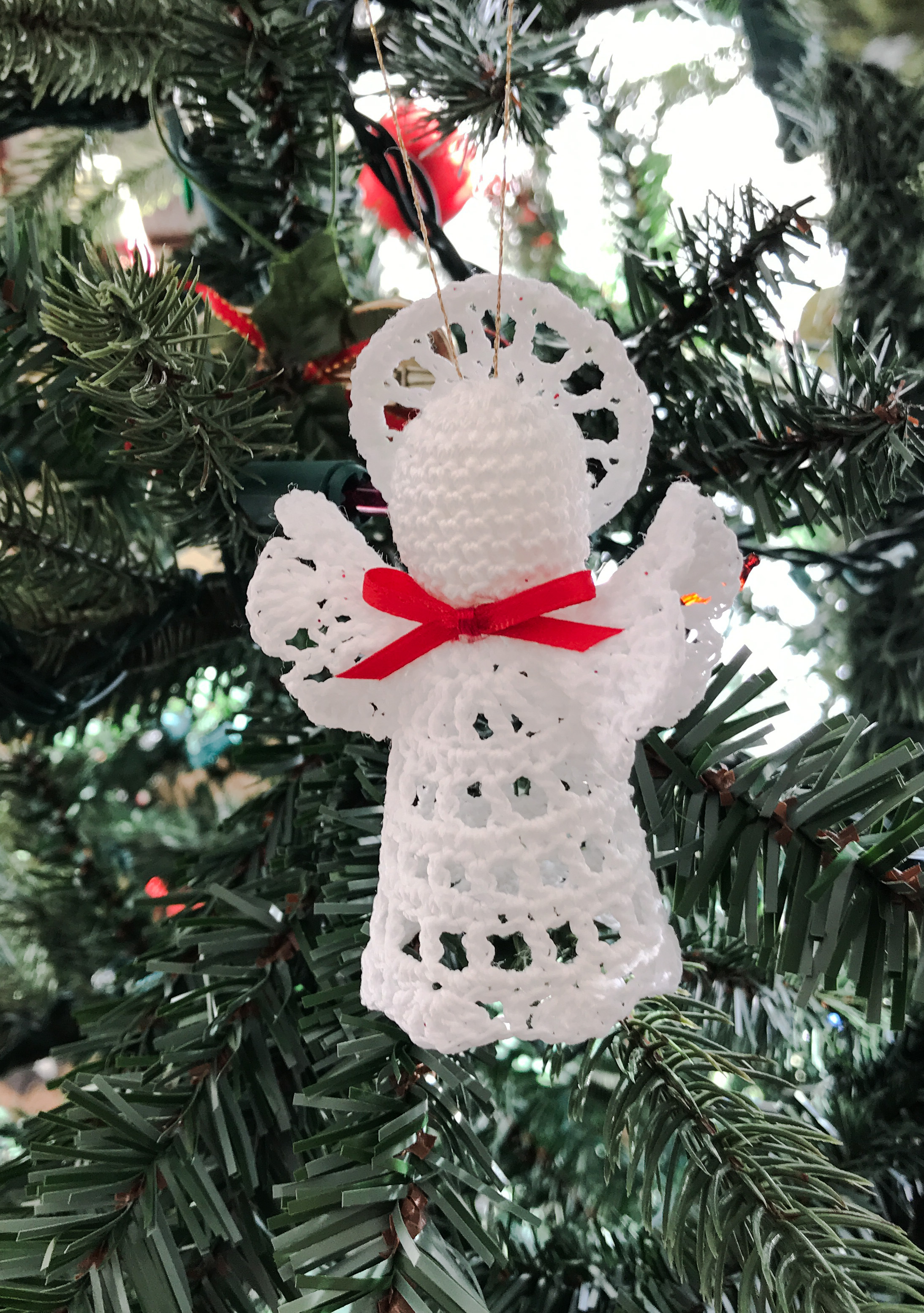 Beautiful crafts from friends
Another category of homemade ornaments on our tree are the beautiful hand-crafted ornaments we have received as gifts from friends.   These have multiple advantages over department store theme packages that have to be re-purchased every year.  For one, they bring back memories of the friend who made them.   A friend named Elaine in our first church made this beautiful beaded bell.  When we see it on the tree we can remember to pray for her as she is now going through a difficult time.   A new friend of our family named Deb that we have just had the joy of meeting in the past couple years here at Copper Hill Church gave us the amazing 3-D crocheted angel figure.  It is so perfect, I could not believe it was hand-made.   In this way, our tree becomes a tapestry of friendship and memories.   To me, this is so much more meaningful than the stock theme tree décor one can purchase in a plastic case at a big box store.   Celebrating friendships and memories enriches the Christmas season so much.  Its another reason I love homemade ornaments on the tree.     
A gift from the conductor
One very special homemade ornament on our tree was given to JoAnne by the conductor of the hand-bell choir at Community Wesleyan in Kirkville, NY.    As pastor, I encouraged ministry leaders to thank members of their ministry team for their hard work.   It is an excellent leadership practice.  Well, Richard Filmer, director of the handbell choir of which JoAnne was member for several years went above and beyond and used his skill as a woodworker to saw out this exquisite triple bell for each choir member as their thank you gift.    It was difficult to make as it involved sawing in one direction; then holding the pieces together while turning the piece 90 degrees and sawing the pattern again.  Somehow the woodworking excellence that it took to make it speaks to me of the musical excellence that Richard always tried to bring out of the bell choir.   So this piece is special.