What is it about us that many of us are just not happy to use a generic mailbox?   Where I have lived, either careening cars or snowplows have taken them out often enough that it never would have paid to get too creative.   But that doesn't keep me from admiring the variety that I see on the roadsides.   I especially like the mailboxes that fit  my "Country Touch" theme.  
One type of "Country Touch" mailbox could be classified as the reused  antique farm equipment genre.   You have to have some room for this one so it is usually found in the countryside.   Hopefully they are found in places where they are unlikely to be a hazard to errant drivers.  Personally, I'd rather see this old John Deere with its lug wheels restored but...      The plow one works because it is situated slanting uphill.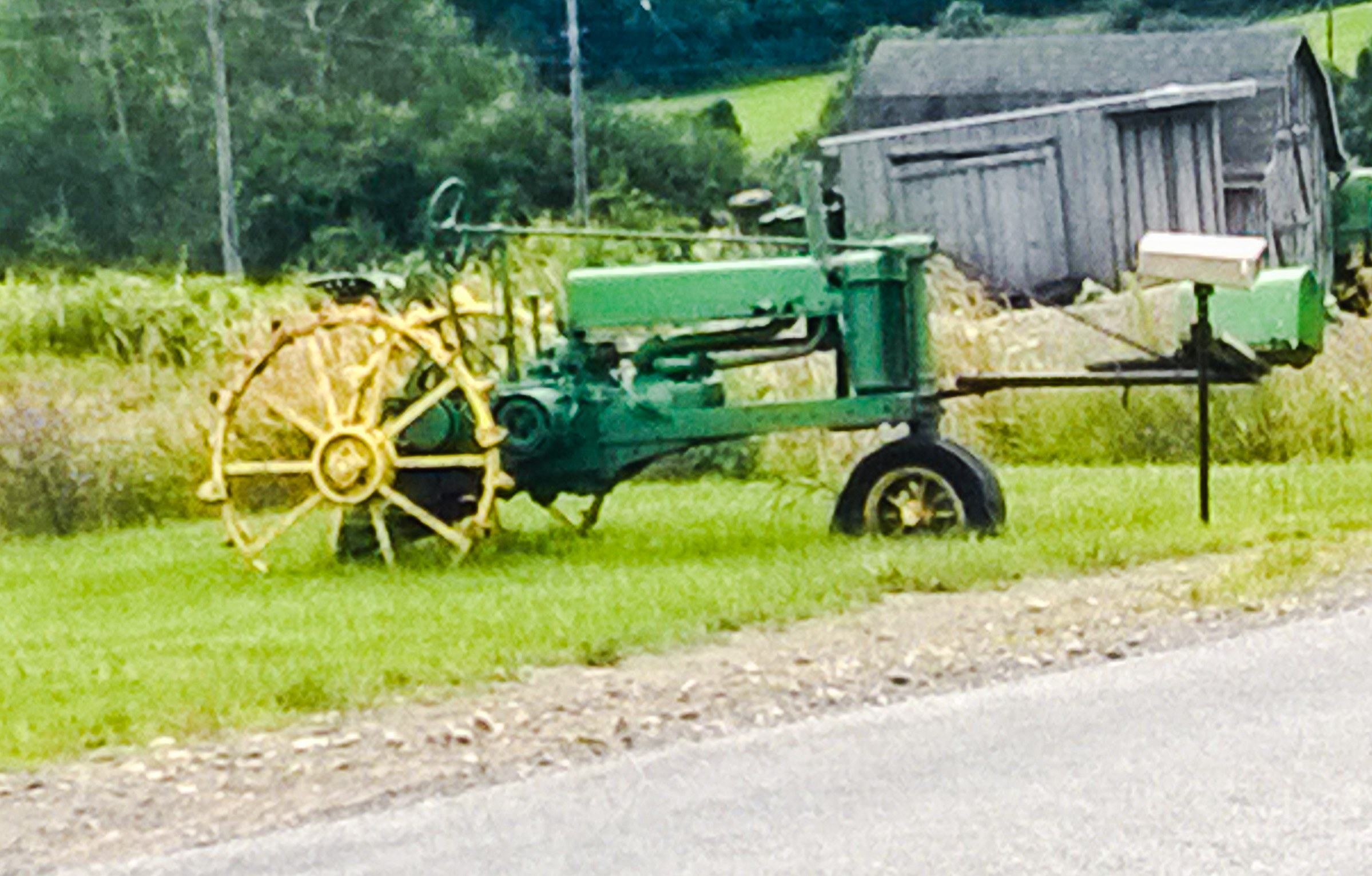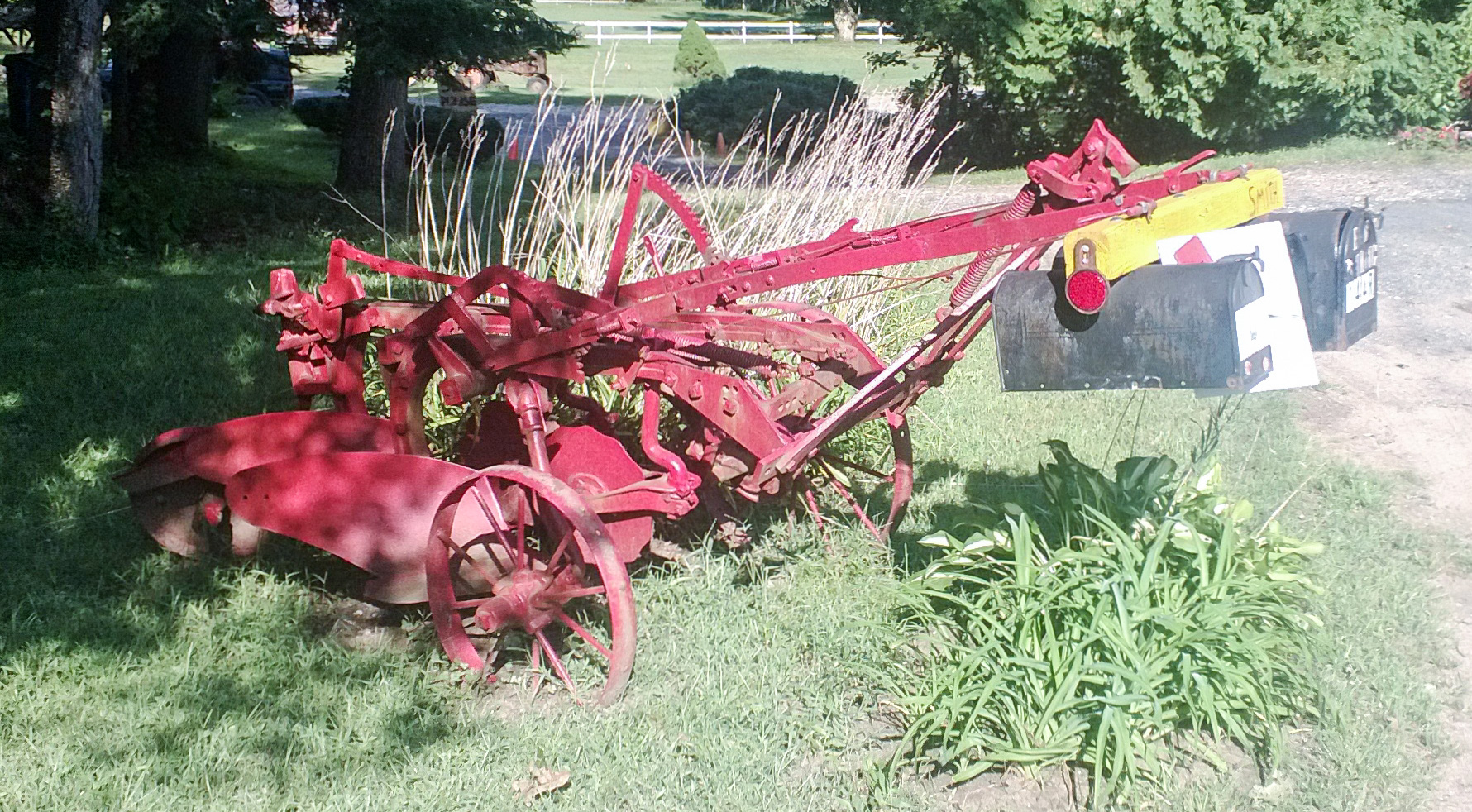 Then there is the type of mailbox where the building geniuses have been at work.    Materials and themes vary.   The example here is definitely a sturdy one made to look like the maple syrup shanties common in that area.   The mailbox looks like it's made by a good welder and I don't think the road salt will bother it either.