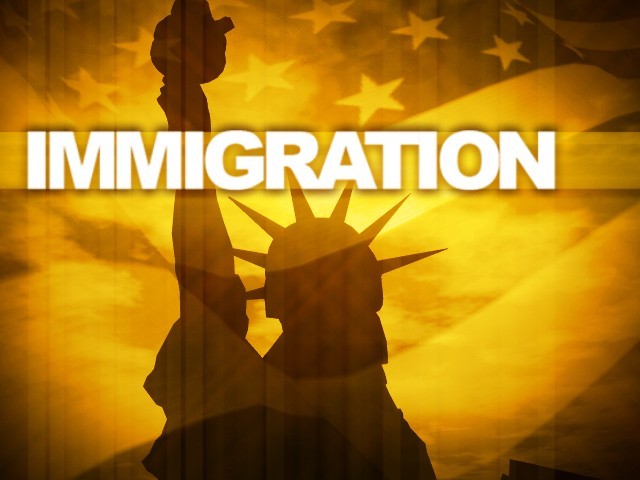 Jung Courville's case is another example of the immoral policy of attempting to deport a parent who has been in the country for years as a law abiding citizen. Of course, she and her husband and her neglectful lawyer should have resolved her immigration situation many years ago. Of course, the laws should be changed like the lawyer expected. But given the current situation, deportation is a just plain immoral choice. The right answer is to resolve such cases quickly, either by further extension or preferably by some more permanent fix. Where is the wisdom and the legal structure to do so? Does the administration think this kind of debacle is good publicity? It probably makes good press for Senator Bumenthal to fight the administration on this case. And I am glad he is for the sake of the conscience of us all. Yet how about him joining a coalition to actually get the Democrats and Republicans to agree to a compromise "fix-the-system" legislation. Now there's a thought! It seems like both parties would much rather make hay with their bases by bashing the other side. Meanwhile people like Jung Courville and Marco Reyes and their families suffer. This situation is unacceptable. It is clear that people like Jung and Marco need a way to fix what has unwisely been allowed to happen over the past twenty years. We need politicians that will get that job done!
http://www.thehour.com/news/article/Prayer-vigil-held-at-Norwalk-church-for-deportee-11740743.php
If you object to me saying that deportation of parents like Jung and Marco is an immoral choice, I defer to Christ's Parable of the Good Samaritan and to the repeated direct words of the OT. When the Bible is this clear we have little excuse for obfuscating.
You shall not wrong or oppress a resident alien. Ex 22:21 NRSV
There shall be one law for the native and for the alien who resides among you. Ex 12:49 NRSV