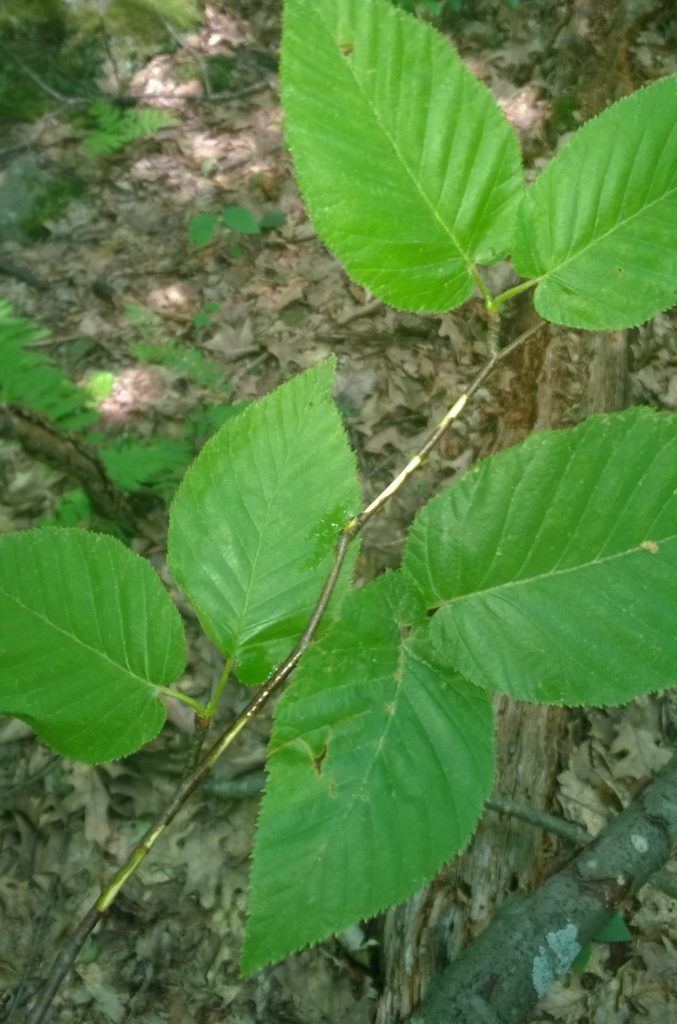 Last week I took time for a walk up into the woods. The woods that I normally walk is filled with beautiful stands of oak, but on this particular noontime walk I happen to notice that there were many smaller black birch trees scattered in the hilltop area where I had stopped to half sit, half lean against a loaded-pallet sized boulder to rest.
I was suddenly taken back in my mind to a walk that I had taken with my family as a boy. Occasionally we picnicked in a deep wide ravine which we called Tough Gully. One day as we were hiking back up out of the gully from our picnic, my father pointed out a large black birch tree with branches hanging over into the field where we were walking. He plucked some twigs and told us to chew them because they would taste like root beer. I did.
Now on this day, more than 50 years later, I suddenly remembered and I walked over to the nearest black birch and knocked down a twig from its 9 foot perch with my walking stick and began to chew it, and, sure enough, it tasted like root beer! Thanks, Dad for the memory and the lesson. I'm sure such demonstrations are one of the reasons I know what a black birch tree is today and how its twigs taste. I snapped a picture of my twig with the tender bark gnawed away.
On the way down the hill from my walk I saw a young man walking up and I thought he might think it strange to see me chewing on a twig. So I explained what was going on. He gave me the strangest look.
I wondered to myself. Who in my family will know this little piece of forest lore when I am gone? Not that it is an earthshaking or survival-crucial fact. But how many other tidbits like it will fall forgotten when my generation passes? And how much practical info must have already fallen forgotten when the generations before us have gone on?
I thought about how important it is to spend somewhat unstructured time with future generations. For as things come up in life experience or in conversation, it is then that we in the older generation have an opportunity to pass on something that we have learned or that was passed on to us. Some of it might be interesting trivia, like enjoying the root beer tastes of a black birch twig. But something else more weighty that we share might someday become crucial for the emotional or spiritual or even physical survival of someone we love. Chewing on the memory made me value all the more the time I get to spend with my daughter and son-in-law and grandchildren.